Our Service Is Unmatched
The service team at Garden City Mazda has been factory-trained to provide you with exceptional service and ensure your vehicle is performing at its best.
Awards
See our awards below.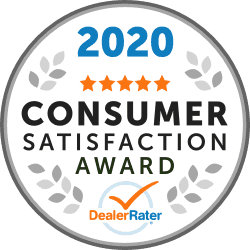 Garden City Mazda Testimonials
A sincere THANK YOU to all our favorite customers!
My sales is Danny, energetic, helpful and informative. Gave a price beat all other dealers around NY area. Helped me register the vehicle, clean everything and gave full tank gasoline before I arrived. This guy is amazing!
Amazing deal plus smooth interaction with both Hassan and Jason from finance. Got the car I wanted same day.
This place is professional I highly recommend Robert Castillo He's the best you feel like setting with a family member Fast smooth amazing prices Thank you for everything
Hassan and Jason were excellent and made the process of leasing my car as smooth as possible.
Honest sales staff and fantastic service staff! Will do business again. Highly recommend this place to all my friends and family!
A pleasant experience throughout. Hassan Chowdhury was totally professional and was easy to work with.
Great experience working with Hassan and Anthony. Both very professional, courteous salesperson and financial manager, respectively. Would absolutely recommend to friends and family. Great experience with no upselling.
I came to garden city Mazda after checking out a few dealerships and it was a refreshing place. I did not feel pressured and they listened to all my concerns about price, features, etc. Hassan Chowdhury took care of every aspect and made the process seamless and easy. I would definitely use garden city Mazda again and would recommend Hassan as a great sales person to friends and family.
My husband and I were blessed to have Roberto Castillo be our sales specialist at GC Mazda. Extremely knowledgeable, attentive and patient with all our questions. He went above and beyond to make sure our certified pre-owned CX-5 purchase experience was amazing and he also provided extensive advice. From helping us explore financing options to handling all needed paperwork as foreigners and even making sure car detailing was flawless for pick-up :-). Roberto's service was 10/10 impeccable and courteous!!! Highly recommend GC Mazda.
Let Rolando be your sales specialist his service is superb and exceptional! You won't be disappointed!
Hassan Chowdhury, came to buy used car. But Hassan convinced me with new car. I'm happy with his service and his love and support. Amazing
Wonderful experience with Roberto Castillo! He helped me secure a new lease. Top notch service and customer care! Highly recommended!
It was amaing with Danny Han. I purchaed CX9 used one he supported me like a family. The car is calm and stable. I satisfied 3000.
Everyone was great to work with. The showroom was beautiful and comfortable, the staff was very knowledgeable and friendly. I would highly recommend Danny and the rest of the staff
Dominic was very easy to work with. Got us into a new car in less than 24 hours. Very happy.
Hassan has been an absolute help and pleasure to work with. He has helped me so much with my very first car purchase and I couldn't be any happier. He didn't pressure me into buying this car (especially being a young woman) and listened to exactly what I was looking for. Mazda is home now.
Excellent experience with Mr Chowdary.. Very knowledgeable and friendly.. He remain courteous and professional in spite of my objections to the monthly payment.. It was a pleasure doing business with him..
It's always the best service when I come to Garden City Mazda. Jorge was accommodating and provided excellent customer service. And thank you for the complimentary car wash, Jorge; I really appreciate it.
Gabrielle Deleon, Flavio Rodriguez, & Alejandro Ruiz were a dream team to work with. All were very accommodating, professional, and above all caring for my family and me & our needs/wants. They made sure we walked out content with our deal.
GC Mazda is a great dealership, Waleed and Flavio were most helpful and patient with my wife and I. They checked and rechecked their inventory until they found the perfect vehicle for us. Everyone in GC Mazda was very friendly, we never felt pressured, I would definitely recommend them, and we'll be back to look for a vehicle for my wife.
The dealership was well staffed, clean and our dealer worked with us to make sure we were taken care of quickly and efficiently!
Hassan is friendly and professional. We enjoy doing business with him. It was a happy transaction and we also got a good deal! It's a Beautiful dealership. The owner seems very nice too. He stopped by to make sure we're being well taken care of. The finance manager Kyle is helpful and professional. The whole experience is great. We will strongly recommend this team to our family and friends.
The best service very helpful, tries to do the best they can treat you like family
Great place to go to, smooth process and amazing salespeople. They were all nice and helpful. I loved working with John Boniello , he's a great guy and very straightforward. No funny business or games played with him, if you want a great deal go to garden city mazda and ask for John B
The dealership has a professional environment with polite and helpful staff. Gabriel was excellent, start to finish. I would recommend this dealership. Everything promised was actually delivered.
THANK YOU FOR VISITING Garden City Mazda
At Garden City Mazda, you'll discover a difference the moment you walk thrpugh the doors of our new state-of-the-art facility. We are committed to excellence in all things, nit just the vehicles we offer, but the way we treat our customers to ensure a positive, lasting experience. Garden City Mazda is always reinventing itself, ready to meet the needs of our customers now and in the future. Building relationships in our community is important to us, because our customers are our negighbors, and we know how special that is.
Committed to creating the "PREMIER" Mazda dealership, we've built a cutting edge 37,000 square foot facility, offering the largest and most complete of new and certified pre-owned SUV and sedan selection at the most competitive prices in the Tri-State area. Your experience getting financed is quick, easy, and transparent with our experienced finance team, ready to secure the right loan or lease program, just for you. And our commitment continues well beyond the purchase of your vehicle.
Our professional team of highly trained factory certified technicians & advisors are on hand to assist you, with the state-of-the-art-equipment to handle all your service needs, as well as a huge inventory of genuine Mazda parts.
We'de like to welcome you to the new Garden City Mazda, where you'll find vehicles with style, quality and technology, a friendly approachable staff and a professional service department, everyh time you step through our doors, or pick up the phone wuth any questions you may have. Call us at 516-588-6327 or visit us online at GardenCityMazda.com
Come discover the difference at Garden City Mazda.
Garden City Mazda
Hempstead, NY
229 North Franklin St., Hempstead, NY 11550
Hours
Sales
Monday - Thursday: 9:00 AM - 8:00 PM
Friday: 9:00 AM - 7:00 PM
Saturday: 9:00 AM - 6:00 PM
Sunday: 11:00 AM - 4:00 AM
Service
Monday - Friday: 7:30 AM - 6:00 PM
Saturday: 7:30 AM - 5:00 PM